People

Joe Brown PhD PE (PI) is an environmental engineer with interests in water and sanitation infrastructure, treatment processes, and environmental health microbiology. He is currently Carlton S. Wilder Assistant Professor in the School of Civil and Environmental Engineering, Georgia Institute of Technology. Previously, he served on the faculty of the Department of Disease Control, Faculty of Infectious and Tropical Diseases, London School of Hygiene and Tropical Medicine (LSHTM), University of London. Brown has also been a consultant with UNICEF, the World Health Organization, the World Bank, and numerous other organizations on topics related to water and sanitation. He has an adjunct appointment in the Department of Environmental Health, Rollins School of Public Health, Emory University and is affiliated faculty in the Center for Global Safe WASH. He maintains PE licensure in NC and AL.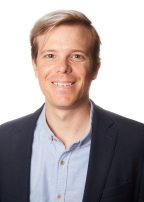 Aaron Bivins MSEnvE PE is licensed civil engineer with interests in the relationship between microbial water quality and public health. He earned his BSCE from Georgia Tech in May of 2007. After five years in engineering consultaning, he returned to Georgia Tech with a narrowed interest in water quality. Following the completion of his MSEnvE, he began his research assistantship with Dr. Brown in the spring of 2014. His PhD Thesis focuses on assessing the human health risks posed by "improved" drinking water sources in low income countries that are subject to operational and maintenance difficulties including intermittent service and hydraulic transients. His goal is to develop a QMRA tool appropriate for use in data scarce contexts which is still capable of incorporating multiple layers of uncertainty to predict human health impacts of microbiologically contaminated water. When not in the lab, reading, or writing, Aaron can be found fly fishing for trout in the rivers and streams of north Georgia.
Jackie Knee MSPH is a public health scientist interested in the field of water, sanitation and hygiene and the interface between environmental microbiology and human health. Following the completion of her BSPH and MSPH degrees at the Gillings School of Global Public Health at the University of North Carolina at Chapel Hill, Jackie was awarded a Fulbright Fellowship and spent a year abroad researching stored rainwater quality in rural Thailand. Upon her return to the U.S., she worked as an environmental scientist in the Waterborne Disease Prevention Branch at the Centers for Disease Control and Prevention before making the decision to return to school and earn her doctorate degree. Jackie is currently in her first semester as a PhD student at Georgia Tech and is researching the relationships between improved sanitation, population density, and child health in peri-urban, informal settlements in Maputo, Mozambique. Outside of work, Jackie can be found running on the Atlanta beltline, eating frozen yogurt, and taking her pup to the dog park.

Trent Sumner MS is a PhD student working on the MapSan study in Mozambique and soil transmitted helminths in the rural American South. Before returning to Tech for a PhD he served as a Peace Corps volunteer in Togo, where he started off teaching and ended up working in rural water and sanitation, where he could put his Tech engineering skill set to best use.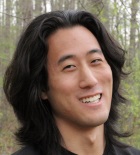 Kevin Zhu is a PhD student working on novel approaches to fecal source tracking, with funding from NSF. He has served as a TA for the core graduate course CEE 6311: Microbial Principles. He even lifts.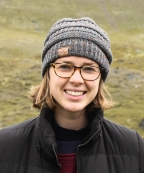 Olivia Ginn is a PhD student in EnvE at Georgia Tech, passionate about learning to use her skills as an Environmental Engineer to solve water, sanitation and public health related problems and will be working on a project that looks at the effects of poor sanitation on air quality and associated risks. She is returning to Tech after spending about a year in the engineering consulting world. Apart from work and school, you'll most likely find Olivia on top of a mountain somewhere in the world.

Drew Capone is a PhD student working on fecal sludge management in Maputo, Mozambique. A native of New Jersey, Drew joined the group after serving as a US Peace Corps Volunteer in Mozambique, where he taught secondary school math and chemistry. When not in the lab, Drew is an avid hiker and enjoys geocaching.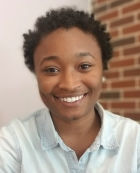 Victoria Dean is an Environmental Engineering PhD student at Georgia Tech. She is currently working on a CDC-funded project that characterizes antibiotic resistance in concentrated poultry feeding operations and its impacts on environmental waters. She has also assisted with the sanitation studies for Maputo, Mozambique. Victoria received her B.S. from The University of Texas at Austin Petroleum Engineering, and has worked in the oil and gas industry for a few years. Amidst this career change, Victoria also taught high school Algebra I/II for a semester. Fun fact: Victoria enjoys playing her keytar and her electric drumset in her free time.
Amanda Lai is a first year PhD student working on antimicrobial resistance in environmental media, black soldier flies, and other topics. She serves as a TA for the VIP Humanitarian Engineering course & is a research assistant at GTRI.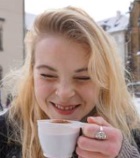 Cat Reynolds is a masters student at Georgia Tech working on the MapSan project in Mozambique. She completed her bachelors in Civil and Environmental Engineering at the University of Virginia, where she worked in the Limpopo Province of South Africa with emerging drinking water sanitation technologies. Outside of Georgia Tech, Cat is a devoted yogi and a lover of all things outdoor.
Yufan Lu is an MS student studying quantitative microbial risk assessment and cholera risk. She has served as the TA for CEE6311: Microbial Principles in Environmental Engineering.
Anna Wood is an MS student in epidemiology at Emory, working in our lab on antimicrobial resistance in stool samples and sludges from Mozambique, part of the HERCULES project.
Mio Unno is an MS student in EnvE working on molecular analysis of surface water samples. Her current work seeks to estimate enteric pathogen prevalence and concentration in DEUF samples from the Ganges River, a collaboration with IIT-Kanpur.
Austin Rasbach is an MS student in EnvE working on antimicrobial resistance in the Chattahoochee River.
Farran Bush is an undergraduate assistant working on MapSan.
Olivia Stehr is an undergraduate assistant on the Alabama EPA project and molecular analysis of DEUF samples.
Ann Johnson is an undergradate biological sciences major developing and testing low-cost water quality sensors. She hopes to go to medical school soon.
Collin Spencer is an undergraduate assistant working on bioaerosols and methods development.
Claire Anderson is an undergradate working on MapSan.
Jenia Molotkova is an undergraduate working on MapSan.
Celina Russo is an undergradate working on MapSan.
Diana Chumak is an undergradate working on MapSan.
Former group members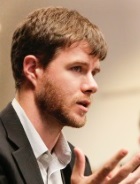 David Berendes PhD MSPH (former post-doc, currently at CDC) is an interdisiplinary epidemiologist interested in evidence-based, sustainable, and applied public health solutions to water, sanitation, and hygiene-related diseases. David completed his BS in Molecular Biology from Duke University (Go Blue Devils**) and his MSPH in Global Epidemiology from Emory University. He worked as a research assistant and ORISE fellow in the International Emergency and Refugee Health Branch of the Centers for Disease Control and Prevention in the wake of the Haiti cholera epidemic from 2010 to 2012 before returning to Emory to complete his PhD with Dr. Christine Moe. His dissertation work focused on how coverage of toilets and fecal sludge management in urban neighborhoods is associated with fecal contamination in the public and private (household) domain and enteric infection in children.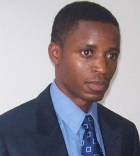 Richard Chunga PhD was co-advised with Dr. Jeroen Ensink of LSHTM. Richard is a SHARE-funded student originally from Malawi, where he has worked extensively on sanitation with WaterAID and other organizations. He has an MSc in Water Management from Cranfield University, an MSc in Project Planning and Management from the University of Bradford, and a BSc in Agriculture and Rural Development from the University of Malawi. His PhD work focused on ecological sanitation uptake in peri-urban areas of Lilongwe and Blantyre City: "Investigating factors affecting the adoption of ecological sanitation in peri-urban areas: application of the theory planned behaviour". He (successfully) defended his thesis in 2015.

Ameer Shaheed PhD was co-advised with Prof. Sandy Cairncross at LSHTM. Before joining LSHTM, Ameer worked at the World Health Organization. He received an MSc in Environmental Engineering from Imperial College London and a BSc (Hons) in Biochemistry from the University of Warwick. His field-based PhD research has taken him to Cambodia, Zambia, and Pakistan. He (successfully) defended his thesis in 2015.

Michelo Simuyandi was co-advised with Dr. Val Curtis at LSHTM. Originally trained as a teacher, Michelo comes to LSHTM from the University of Cape Town, where he received a BSc (Hons) in Molecular and Cell Biology and an MSc in Radiation Oncology. He is a researcher with CIDRZ, Zambia, and previously was a member of the Tropical Gastroenterology and Nutrition (TROPGAN) group at the University of Zambia, School of Medicine. He recently led a randomized, controlled trial on a safe water intervention in urban Lusaka, the subject of his PhD work.
Sid Patel worked on anti-microbial resistance (AMR) in fecal wastes, contributing to the MapSan project. He specializes in amazing meme-ology.
Nikunj Khelurkar MS EIT completed his MS in EnvE in 2016. His work in the group focused on quantitative microbial risk assessment and water quality in the Ganges River.
Andrew Loo MS EIT received his MS in EnvE in 2015. His work was focused on low-cost water quality tests and mobile applications.
Arjun Bir focused on development and dissemination of the Ojal water quality test (formerly Oasis), a low-cost, semi-quantitative test for E. coli. His current work includes comparing low-cost methods in Bangalore, where Ojal plc is based.
Winnie Zambrana worked on molecular analysis of MapSan samples and biomarkers of environmental enteric dysfunction.
Lauren Aycock worked on population density measurements for MapSan.
Kelsey Eichbauer assisted with spatial analysis and GIS for MapSan.
Valeria Angulo Hernandez worked on molecular methods.
Samantha Becker received her BS in Civil Engineering at Georgia Tech, focusing on low-cost water treatment.
Shannon Evanchec co-founded Drinkably with Samantha Becker. Also while at Georgia Tech, Shannon has co-oped for Center for Transportation and the Environment and studied abroad at Georgia Tech Lorraine.
Lorenzo Tolentino worked on low-cost water quality testing in India. A recent BS in EnvE grad from Georgia Tech, he's currently working on a number of projects in international development.
Rebecca Yoo was an undergraduate researcher with the group, now working in industry.